The finest transportation
Our Philadelphia party bus rental and limo service
A unique way of riding at your event venue or celebrating a special day with friends and relatives is our luxurious limo and party bus services in Philadelphia! We work to keep our customer's trust, so when you choose our transportation services, you can be convinced of the reliability, quality, and efficiency of our large selection of featured vehicles as well as our kind and professional staff. So if you need a free quote or advice to get the perfect Philly party bus to accommodate and enjoy with your entire group, just contact our advisors and booking specialists, who will gladly attend to you.
Around Philadelphia, you can visit and learn more about the interesting historical landmarks and the rich history of this city, tour the main tourist attractions like the Philadelphia Zoo, Philadelphia's Magic Gardens, or the Philadelphia Museum of Art, and know the iconic steps which ran Sylvester Stallone's the film "Rocky." Also, you can enjoy a sporting event of the major league sports in the city with your buddies or maybe taste the authentic Philly Cheesesteak. Rather, Philadelphia is a great destination for locals and travelers. However, you can make your experience memorable by riding with our charter bus or limo & party bus transportation service, so what are you waiting for to make your reservation? Contact us today and request more detailed information about our party bus rental and vehicles.
Luxurious party buses and limousines
Enjoy an amazing experience on board our luxury vehicles equipped with custom interiors, high features & amenities, and the latest technology. For all your special occasions, our party buses and limos are the best choice since you'll get the perfect party atmosphere thanks to colorful laser lights, a powerful stereo system with subwoofers, Bluetooth, dancing floors, stripper poles, flat-screen TV's, DVD players, wet bar areas with built-in coolers, comfortable leather seating, privacy windows, and more. The best way to ride throughout Philadelphia and ensure the enjoyment and comfort of your guests is with our Philly limos and party buses. Check out our fleet and explore our excellent party buses and limos.
We have the largest selection of stretch limos, limo buses, and party buses in Philadelphia, so you won't have any problem finding a vehicle with the perfect size to accommodate your whole group. For example, we have huge party buses and limo buses with extra room for an exciting celebration with a large number of guests. But if you are preparing a small event like a romantic date or an outing with friends to enjoy the epic nightlife of Philadelphia, our stretch limos are perfect thanks to elegance, comfort, and luxury. Besides, we offer more options, such as charter & shuttle buses, vans, Town Cars, and classic cars. Remember that all our vehicles are constantly supervised and maintained by expert mechanics so that you can travel confidently in Philadelphia, PA.
Quality Philly limo and party bus rental at the best prices
Whether you need wedding transportation or shuttle service to transport large groups to gatherings and main events, allow yourself to have our reliable and quality transportation services that meet your needs and expectations. Of course, you don't need to worry about expensive costs or hidden fees when you reserve our party bus rental. In fact, we offer the most affordable limo and party bus prices, so you can request a free quote to be clear about our rates. Even our booking specialists will help you to get the perfect event package according to your budget. Just call us to start the rental process and receive the best advice from our specialists to coordinate any trip detail. Have a memorable experience with our Philadelphia party bus rental.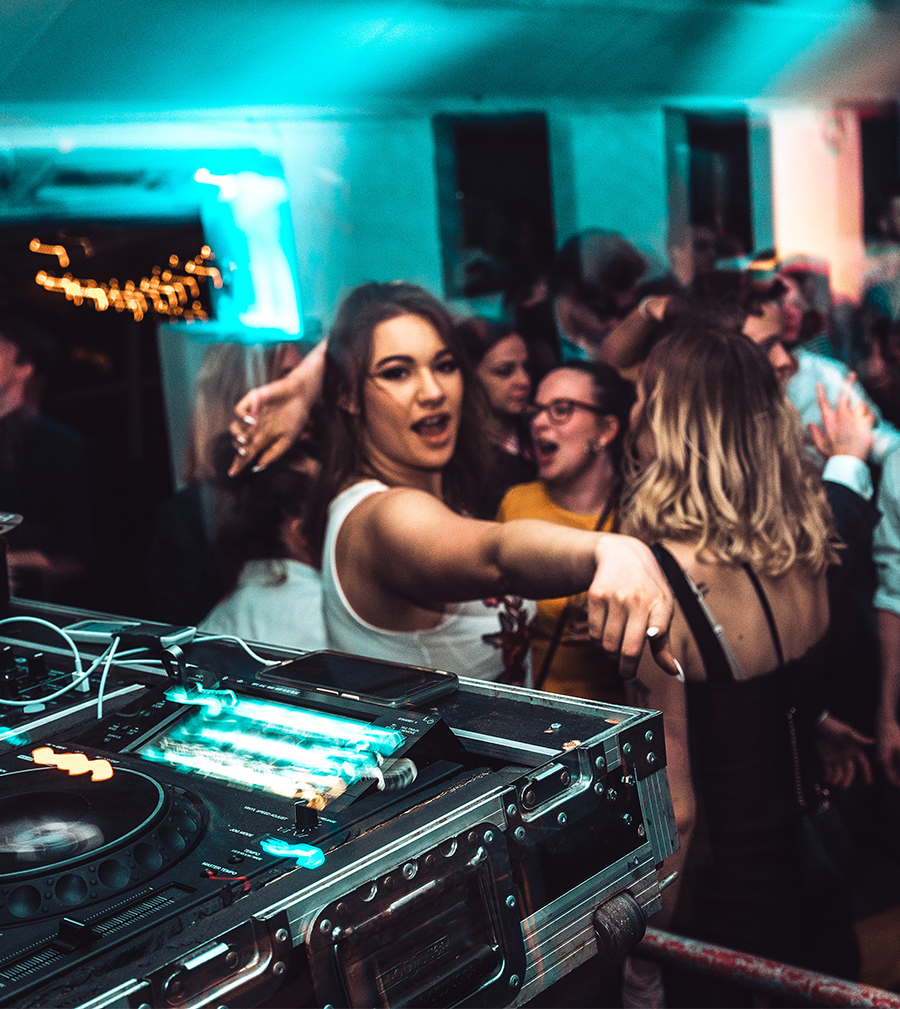 PHILLY PARTY BUS RENTALS
For all Events
Have a big day at your parties, events, and trips with the best party bus and limo bus rental in Philadelphia, PA! Thanks to the experience and knowledge that we have acquired, we are aware of the specific requirements of all types of events and transportation groups. That's why when you book a party bus or limo with us, you'll also get a service tailor to your needs. Whether you choose one of our packages or decide to create yours, you have just what you need for your next event. Give us a call and ask for our selection of event packages and customized services.
Your wedding day can be one of the best memories of your life, thanks to our limo and shuttle bus services. The bride and groom can choose between our wedding limos or classic cars and ride in style while toasting with their love. Besides, a comfortable option for the guests to arrive at the wedding venue without problems on the road is our shuttle buses.
Also, for a bachelor or bachelorette party, you can rent a limo bus to enjoy a wild party, dancing, drinking, and touring across the city. Likewise, we have birthday packages for all ages, so you or your child can have an experience worthy of a rock star. We also don't forget the important and long-awaited school dances or prom nights. Therefore, we have a premium limo fleet with the best option for teenagers and young adults.
We also offer charter bus and car rental service!
We recommend our charter bus rental service if you need to transport small and large groups to any destination in Philadelphia or the PA area. We have an extensive selection of buses with excellent features like reclining seats, flat-screen TV and PA system, DVD players, ample luggage storage, and much more to ensure a pleasant and entertaining ride, even during long journeys. Whether for sporting events, group airport transfers, wine tours, bar hopping, sightseeing, concerts, festivals, or conventions, our charter buses are an ideal option. But if you are looking for vehicle options for smaller groups, we also recommend our Sprinter vans, mini buses, or shuttle buses.
If you need to arrive at Center City Philadelphia or the Philadelphia International Airport, ride efficiently and safely with our car service and corporate transportation. Our Town Car fleet includes options for all corporate events and group sizes, from Luxury Sedans, SUVs, and Mercedes Benz to Sprinter vans and executive buses. So if you have a large or small group of co-workers, employees, or partners, you can use various options to travel at ease. Besides, with the support of our experienced chauffeurs, you can keep your mind on your matters and business without worries about the traffic or parking.