The finest transportation
Our New Jersey limo and party bus rental service
Your special occasions, parties, and events in New Jersey deserve the best transportation option, so if you are looking for party bus and limo service, stay on this page to learn more about our vehicles, transportation service options, and other additional services. For years, our limo and party bus company has been dedicated to providing effective and adequate solutions to all transportation groups in the NJ area. If you are organizing the details for your next event, call and let us know your requirements and expectations so we can offer you a custom option. Remember, you can contact our customer attention team anytime since this is available 24/7.
Have a great experience riding around New Jersey with our luxury and reliable party bus and limo service. No matter if you are expecting an exciting and fun celebration for your birthday party or want to ride stylishly and make a grand entrance to your venue, we have the most featured party buses and limos equipped with the best features to help you stay entertaining and relaxed all the way. But even better, you don't have to worry about expensive costs and extra charges; we offer affordable limo bus and party bus prices and the advice of our booking specialists so that you can get the best price according to your budget.
Our amazing fleet of party buses and limos
Hop aboard our luxurious party buses and limos to get the party started! Whether you are looking for a vehicle that guarantees efficient rides or great enjoyment for your guests, our party buses and limos are the best choices. Our fleet meets the highest conditions, qualities, and features since each vehicle was designed to offer great comfort and fun, but also our mechanic team is in charge of good maintenance of our party buses and limos. Prepare your group for a unique experience on a party bus or limo bus while enjoying a booming sound system, flat-screen TVs, DVD players, hardwood flooring with dance poles, wet bar areas and built-in coolers, color-changing LED lighting, plus leather seating and privacy windows.
For all group sizes and tastes, we have the right vehicle for our customers to travel at ease. Our extensive fleet has party buses and limos for small and large groups; this way, if you have a group of 45 or more passengers, our huge party buses and limo buses are ideal since they have extra room for larger groups. However, if you plan a small family reunion or special night outing, we recommend our stretch limousines to accommodate groups of 20 to 10 passengers. Besides, we have other vehicle options, including charter buses, shuttle buses, vans, Town Cars, and classic cars. Check out our fleet or contact our specialists to learn more about our vehicles.
Travel safely with our reliable chauffeur service!
Forget about driving yourself or taking public transportation; instead, you can ride confidently to your event or destination with our chauffeur service. If you are interested in arriving on time or avoiding risks while celebrating, our skilled drivers will greatly help thanks to their long experience. Just let us know your pick-up and drop-off location, stops, number of passengers, or any other important detail, so our chauffeurs will prepare a trip schedule with the best routes to avoid traffic and inconveniences on the road. Make sure a luxury travel for your special event with our chauffeured party bus rental and limo service.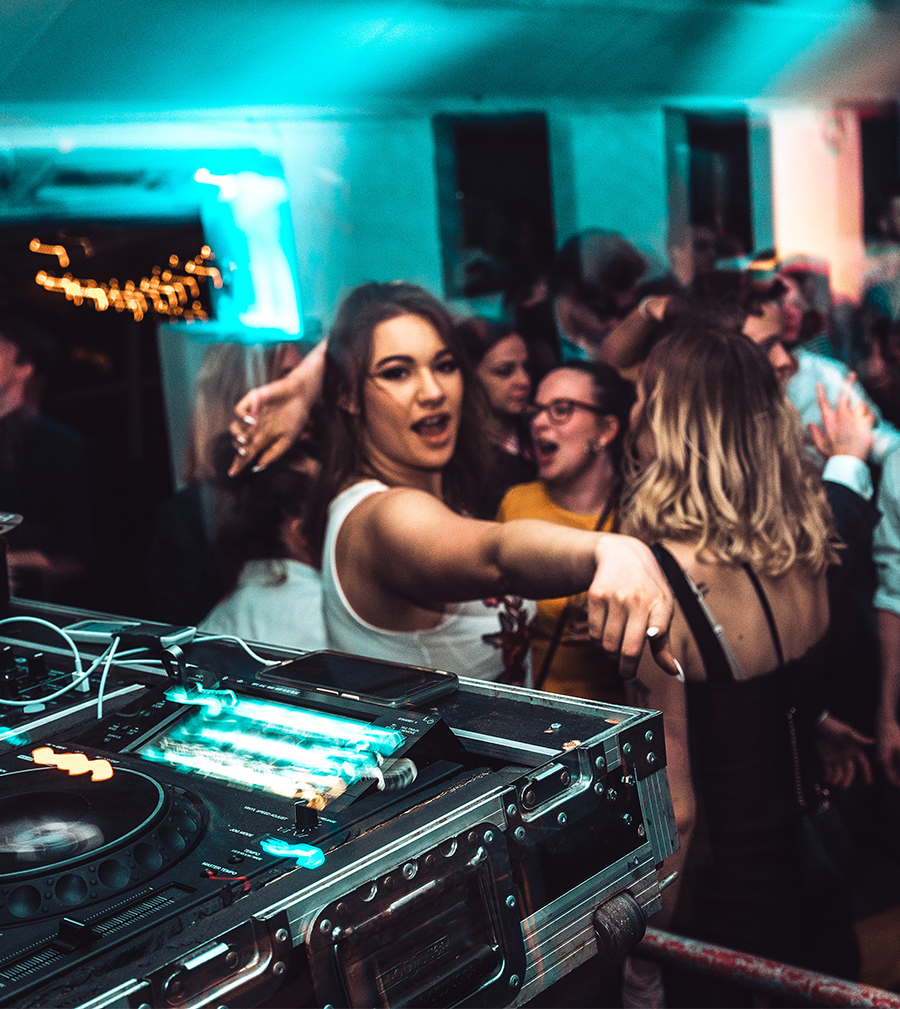 NEW JERSEY PARTY BUS RENTALS
For all Events
Our limo bus and party bus company works to offer a service that satisfies the particular needs and requirements of each event and transportation group. That's why you have at your disposal a wide variety of event packages and professional specialists to help you get a suitable option. But if our packages don't fully convince you, remember that we offer customized service so that you can tailor your package according to your expectations and budget. Your experience will be better with our quality service and featured party buses and limos, so call and reserve now.
Are you ready for the ultimate limo bus and party bus experience? A unique plan for celebrations like birthday parties, bachelor parties, or bachelorette parties is to enjoy dancing, singing, and drinking on our modern vehicles while touring the city.
Enjoy with your date, classmates, and friends a memorable experience with our stretch limos equipped with unique features not just to make a grand entrance but also to have a lot of fun after the event. Also, if you need wedding transportation, we recommend our limos, classic cars, and shuttle buses to carry the happy couple and guests. Even we offer packages for other events and trips like gatherings, sightseeing, wine tours, bar hopping, concerts, Atlantic City casino trips, and more.
Our charter bus rental and corporate transportation
New Jersey is home to beautiful beaches, historical landmarks, popular tourist attractions, and plenty of art and culture. If you are already preparing for your trip in Newark, New Brunswick, Jersey Shore, or any other place in New Jersey, don't forget to rent our charter bus rental service. Our buses are equipped with comfortable and entertaining amenities to ensure the pleasure and enjoyment of our customers. That's why if you want to attend a sporting event with a sports fan group, try your luck at casino trips in Atlantic City, or transport many passengers to any airport in the NJ area; you can check out our charter bus fleet and choose the perfect one depending on the size and needs of your group.
Why choose our corporate transportation? Our car service is efficient, comfortable, quality, and reliable. So, if you expect to arrive at your meetings on time, focus on your business with no worries on your round trip, and offer a nice space to your co-workers and partners, you need our car service. We have many options for Town Cars, such as Mercedes Benz, Sedans, SUVs, Sprinter vans, and executive buses. Whether for business trips, corporate retreats, conventions, seminaries, and employee parties, our versatile service, professional chauffeurs, and vehicles are your best choice.