The finest transportation
Our Mini Bus Rental in NYC
If you are preparing an NYC trip with small or medium-sized groups, we have the best transportation solution for you to travel comfortably around the town. Our mini bus and charter bus rental company has offered for years top-quality service and excellent vehicles with high features and great customer attention. For this reason, our clients prefer us, we provide not only vehicles but also a unique experience. Let us know your transportation needs and requirements, and our staff will help you find the right vehicle for your group travel.
For our company, trustworthiness and efficiency is not a problem! With our excellent service, you will forget the concerns related to busy streets and public transportation. Our mini bus and charter bus rental is the perfect option to visit the most popular places and travel across New York City or out of town. Our vehicles are fast and safe, and we have professional chauffeurs who will drive for you. Whether you need transport for your guests to go to an event or if you are organizing a long-distance trip, we have an extensive fleet of luxury mini buses and charter buses.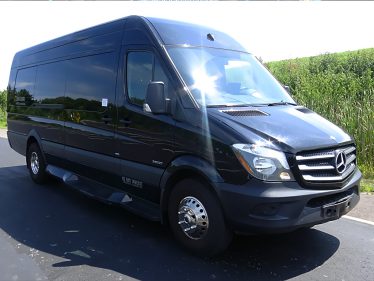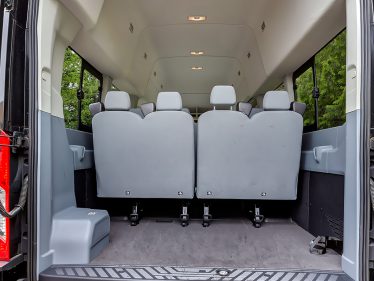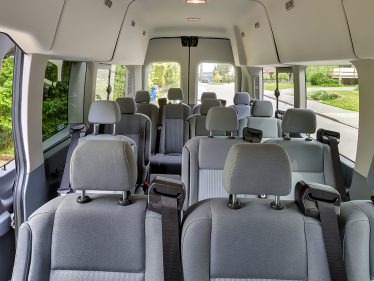 The best mini buses and charter buses
Whether you are looking for an option to stay entertained with your entire group or want a mini bus to have a relaxed time while arriving at your destination, our vehicles adjust to the needs of your group transportation. For example, we can offer Sprinter charter vans and other mini bus options for small groups with a capacity of 12 or 14 passengers. But if you prefer a vehicle for a larger group, you can visit our page or call us and request more information about each mini bus or charter bus in our fleet. Reserve today a bus for your trip.
If comfort and fun are essential for you during your travel, don worry about this! All our vehicles are fully equipped with luxury amenities like wifi, power outlets, air conditioning, reclining seats, flat-screen TVs, top-tier PA system, luggage bays, and more. We guarantee that any NYC charter bus or mini bus is perfect for having a pleasant and entertaining ride with your family, friends, and companions. Give us a call and request a free quote for your event or trip.
We also have other vehicle options
Do you need a full size bus for a large number of passengers, like sports teams? To travel with larger groups, we recommend a coach bus o huger charter buses. These vehicles have plenty of room and a spacious interior to travel comfortably. Also, our shuttle buses are the perfect choice if you need a vehicle for your guests to arrive at your wedding venue. Each bus or car is properly maintained by professional and certified mechanics, and we clean them regularly to provide a pleasant atmosphere.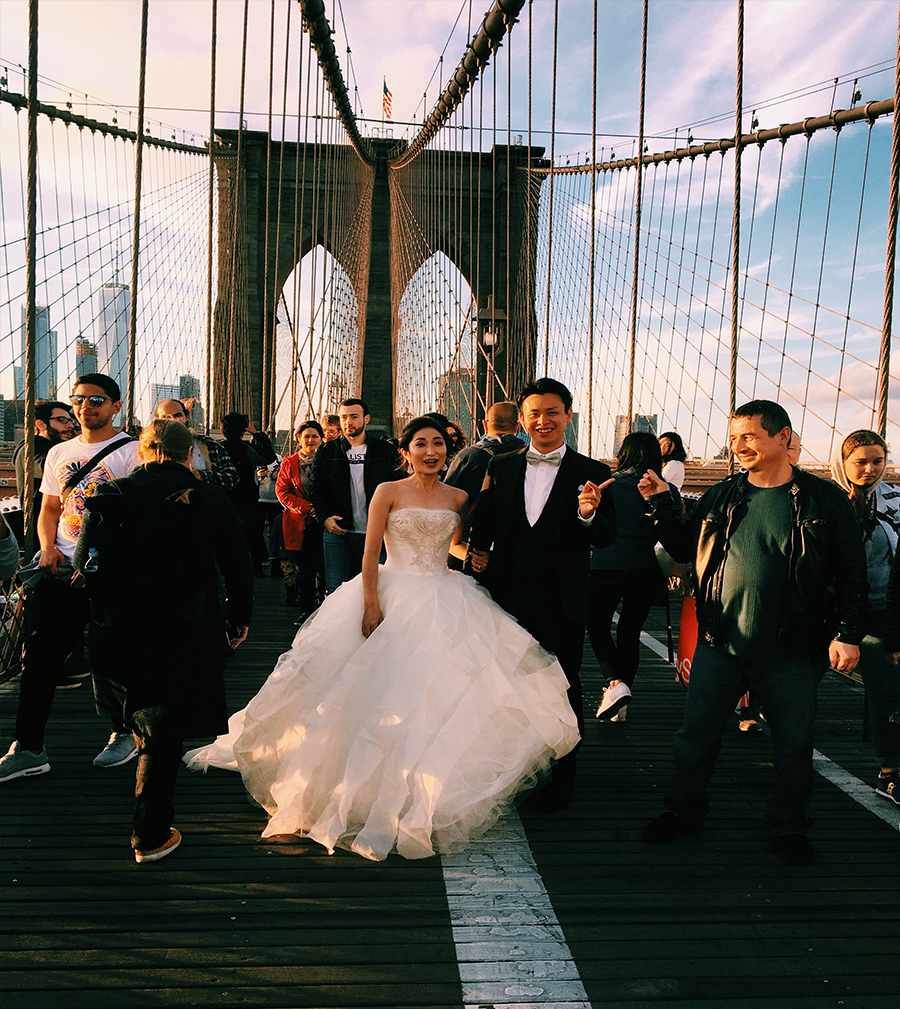 NYC MINI BUS RENTAL
For all Events
We have the perfect New York City charter bus and mini bus for your events and trips in the Big Apple! Whether you are planning a trip to celebrate any special day or just want to know the most famous New York City attractions, our minibus rental service is the best option. Our planners and travel agents have a long experience organizing all types of events and trips in NYC, so they know the demands of our customers and how to meet their expectations.
If you are going to start planning your travel or journey, call us. Our specialists are ready to help you to prepare each detail, so you to have unforgettable moments. No matter your requirements or needs, with our customized service, you can choose anything according to your preferences.
From birthday parties, weddings, bachelor and bachelorette parties, school dances or prom nights, and anniversaries to corporate meetings, wine and brewery tours, concerts, trips on new year's eve, and sporting events, we service all kinds of events. Our objective is customer satisfaction, so we make an effort to provide high-quality service and excellent mini buses and charter buses. Get in touch with us and request an instant quote. Don't wait more to know the number one choice for transportation services in NYC.
A great mini bus rental service
New York City is one of the world's most famous places and receives millions of enthusiastic tourists and visitors every year. So if you want to visit the town, we suggest you book the best mini bus and charter bus rental! If your priority is reliable and seamless transportation, we have everything you need. On the road, you will have a professional driver who will take care that you arrive safely and on time at your destination. Our chauffeurs have vast experience and know each route in NYC and the Tri-State area, so they will provide you with a more efficient service, and you will travel stress-free.
With our mini bus and charter bus rental, we assure you that the costs won't be a problem. Just tell us what you need, and your budget, and our representatives will take care of finding a suitable option for you. Remember that our service is available 24/7, and to offer better attention to our customers, you will have a single point of contact all day. We are the number one choice for transportation services in New York. We invite you to book a mini bus or charter bus with us.