The finest transportation
Our party bus and limo service in NYC
New York City Limo Bus is one of the most popular limo and party bus transportation providers in the NY area! With great dedication and effort, we have been working to please our customers' transportation needs and requirements during their special occasions and rides. In fact, getting the perfect party bus or limo bus according to your demands is easier thanks to our extensive fleet of exclusive party buses & limos and professional customer attention service to resolve your questions and attend to your request. So if you need more information about our Long Island party bus service or vehicles, we are ready to help you.
Long Island is an unmissable destination where you can have a great experience riding on our party buses and limousines. Each one of our vehicles is equipped with unique characteristics and amenities to provide a pleasant and fun time with friends and loved ones. In addition, our team has professionals with long experience and skills to advise and coordinate any detail of your event and trip itinerary. You can contact us any time since our advisors are available 24 hours per day, 7 days per week. Just give us a call and let us know your requirements for your next Long Island event.
Top-notch Long Island party buses and limos
Having the perfect party bus experience during bachelorette parties or any other special occasion is possible with our large selection of vehicles! From limo buses and party buses with extra room for groups of 45 or even 60 passengers to stretch limos and party vans with a capacity to accommodate between 20 to 10 friends and relatives. Besides, we also have other types of vehicles for long-distance trips or special occasions like gatherings, whether a charter bus, shuttle bus, Town Car, or classic car; you have a wide variety of vehicles according to the kind of event and group size. You just need to review our options carefully or request the support of our booking specialists to find a suitable one for you.
Go anywhere in Long Island or New York in style with a luxurious party bus or limo bus from our fleet. So if you are planning a crazy and exciting party, our vehicles are the perfect choice since all our limos and party buses have custom interiors with premium amenities that offer "the ultimate night club on wheels experience." Enjoy onboard high-end sound systems with subwoofers, HDTVs & DVD players, colorful laser lighting, hardwood floors and stripper poles, comfortable plush leather seats, privacy windows, and much more. Reserve our Long Island party bus rental for a great time on your special occasion!
Excellent customer attention and affordable prices!
Our transportation company works to make your experience unforgettable, not only with top-level vehicles but also with a prepared and friendly staff and the best prices. Our party bus rentals and limo services are synonymous with quality, efficiency, and reliability, so when you book and ride with us, you can stay relaxed of your choice. You'll receive useful advice to get the perfect package and vehicle for your event or trip at an excellent price according to your budget. Also, our experienced drivers will be in charge of the wheel and the transportation logistics for you and your guests to ride without stress and inconveniences all the way. Call us to learn more about our Long Island party bus rental and additional services.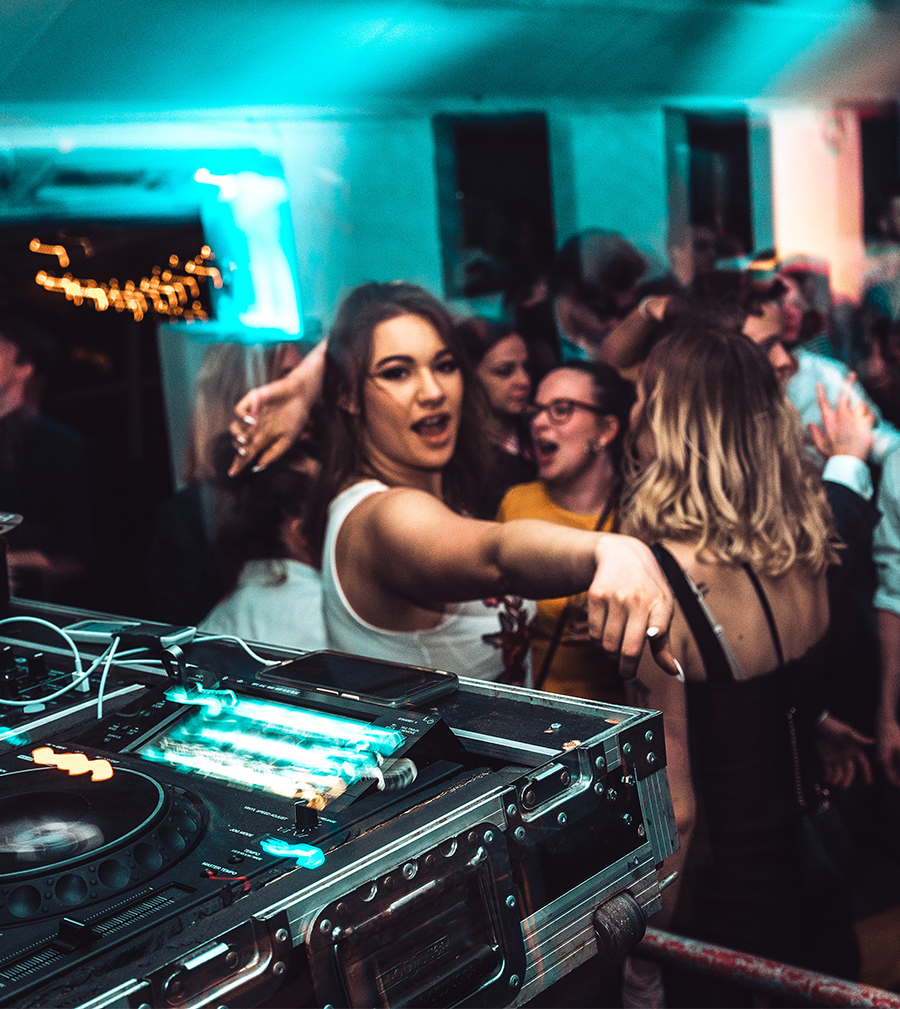 NYC PARTY BUS RENTALS
For all Events
All events and parties are unique; that's why our Long Island party bus & limo bus service meets the specific needs of each occasion and group. From a big party with a large group of guests to a small family reunion or an outing with your friends, you can find a wide variety of event and party bus packages with all you need, so you can choose the perfect one or even tailor yours. Contact us and ask us how to get our customized packages.
Are you preparing for your best friend's bridal party? In New York City, you will find many incredible plans for an exciting girls' outing; however, for any plan, your best choice to transport your group is our Long Island party buses, limo buses, and stretch limousines. So you can travel around the Big Apple stylishly and comfortably.
For a huge birthday party or bachelor party, our limo bus & party bus transportation is perfect since our featured vehicles are fully equipped with premium amenities, and our professional chauffeurs will take care of your enjoyment and safety. Likewise, our limo services are perfect for teenagers and young adults expecting a memorable prom night. Even for a wedding party, gathering, or another main event in the city, we recommend our shuttle buses to carry a larger group to your venue efficiently.
Learn more about our Town Car & charter bus services!
How many passengers do you try to accommodate in a single vehicle for your next trip to Long Island? If you are looking for large group transportation, our charter & coach buses are your solution. Whether for a Long Island wine tour, school field trip, sporting event, tour across popular places in NY and the Tri-state area, or even Atlantic City casino trips, our charter and coach bus service is a suitable alternative to ensure an enjoyable and entertaining trip thanks to our buses with enough space for the largest groups, luxury amenities, and ample luggage storage as well as our expert chauffeurs behind the wheel. Visit Nassau County, Suffolk County, and many other places in and out of Long Island and New York from the comfort of a charter bus from our fleet.
For your corporate events, we offer a reliable service that meets the high demands of our business clients. If you need to arrive at your meetings efficiently and hassle-free, you can do it with our car service. We have an exquisite Town Car fleet with options like Sedans, Mercedes Benz, Cadillac Escaldes, SUVs, and Sprinter vans. Each of our vehicles has luxurious interiors and amenities, so you can offer your partners and co-workers a great space and atmosphere to ride and talk about business. Besides, you don't have to worry about traffic or late arrivals; your designated driver will schedule your trips to travel smoothly around Long Island.