The finest transportation
Our limousine service in NYC
A limousine is the best way to travel around the city or celebrate any special occasion with your friends! Our limo rental company offers the best transportation service and luxurious vehicles according to your travel needs. With our excellent service and customer attention, you just worry about having a great experience while arriving at your destination or visiting popular spots in the town. Contact us through this page or call now, our advisors are ready to help you.
We know transportation in New York can be complicated and stressful, so we provide the best solution for you to travel comfortably and within think and drive on your own. On the road, you will enjoy the premium amenities of our limousines; whether you are looking for a relaxed time or a crazy party with friends, we have an extensive fleet with many options that fit your requirements. Call us and reserve today a New York limousine for your next event.
An amazing fleet of limousines
If you are looking for a luxury and reliable limo for an event or trip, you have come to the right place! We are the number one choice in New York City for transportation services since we have vehicles with the highest standards of comfort, efficiency, and safety, for this reason, our clients prefer us. Besides, we have a wide selection of limos for any group size and preference. All our New York limousines have excellent features for fun-filled moments. Learn more about our limos and other vehicle options on our website.
You can celebrate with your buddies and have a lot of fun with our limousine service in New York. Each NYC limousine is fully equipped with amazing amenities for an entertaining ride. From HD televisions with DVD players, iPod-capable stereo systems, and neon lighting to dance, sing and have a big party to leather seating, deluxe bar areas with coolers, and tinted windows to go to any destination in style. Just sit back and enjoy a great time while traveling around the city.
We also offer car service
Do you need an option for airport transportation or travel for your work commitments? If so, we also provide black car service. There is no better choice than our service to arrive on time at Newark airport or JFK airport and avoid missing your flight. We have a wide variety of executive Sedans, SUVs, vans, shuttle buses, cars, and limos for any corporate event. Whether a trip for a work meeting or a conference with your employees or co-workers, we have the perfect vehicle for your group. Get in touch with us and ask for our car service in New York and the Tri-State area.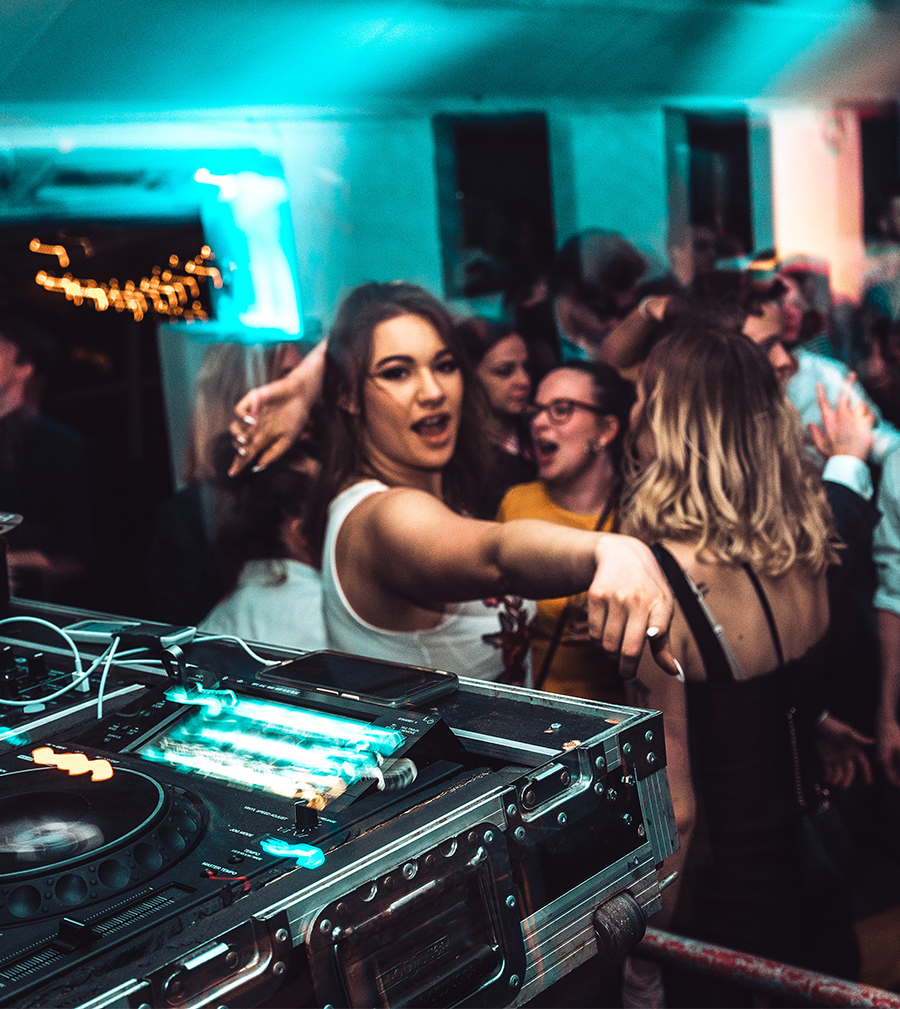 NYC LIMOUSINE SERVICES
For all Events
More than vehicles, we offer an unforgettable experience for any special occasion! With our limo services in New York, you can celebrate events like birthdays, bachelor and bachelorette parties, school dances, and nights out with our stretch limousines, perfect for small groups of 10 or 20 passengers. Also, to transport big groups to weddings, concerts, festivals, or conferences, we have limo buses, party buses, or shuttle buses with plenty of room and comfort for each guest.
If you are a braid made or are preparing a party like a gift for a friend, don't worry! Our super friendly and professional team is willing to help you to organize the preparations and itinerary for your event. So you don't have concerns about the event details and can surprise all guests. With the long experience of our staff preparing all kinds of events, we assure you that we meet all your expectations with our first-class service and luxury limousines in New York and the Tri-state area. Know our car and limo service and live unique moments with your family and friends. We have the most affordable rates in the city.
Professional and friendly service
We want you to have a comfortable and hassle-free ride in New York, NY, so our limo rental includes chauffeur service. You won't stress about driving in the busy streets, looking for parking, or taking care of the security of each passenger. Our chauffeurs will handle every detail on the road for you to arrive on time at your destination. But if you are worried about the high costs of renting a luxury limo, there is no problem. We have the best prices in NYC without additional charge and with the possibility of making last-minute changes. We are happy if you are, so we provide first-class limo service for your events.
Remember that if you need more information or book an NYC limo, our representatives will attend to you at any moment. Our customer attention service is available 24 hours per day, 7 days per week. No matter the destination, we take you anywhere in New York City and the Tri-State area, from the Bronx, Manhattan, Staten Island, and Long Island to New Jersey or even other places like Boston or Philadelphia.